Brand New, Hygienic, Stainless Steel Washer & Dryers
Why You Should Wash With Us
Express
Quick 23-Minute Wash Cycle
Efficient
Every Cycle includes a Wash, Rinse, Final Rinse, and Extract
Wash

Rinse

Final Rinse

Extract
High Extract
Our washers extract more water from your clothes than machines at most other laundromats. Clothes come out damp, rather than wet, which saves up to 25% of dry time
SuperWash Provides an Extra 3 cycles for your most heavily soiled clothes: Prewash, Extended Wash, and Extra Rinse

Prewash

Wash

Extended Wash

Rinse

Extra Rinse

Final Rinse

Extract
Expandable
Clothes Super Dirty?
Upgrade to SuperWash!
Benefits of Our Dryers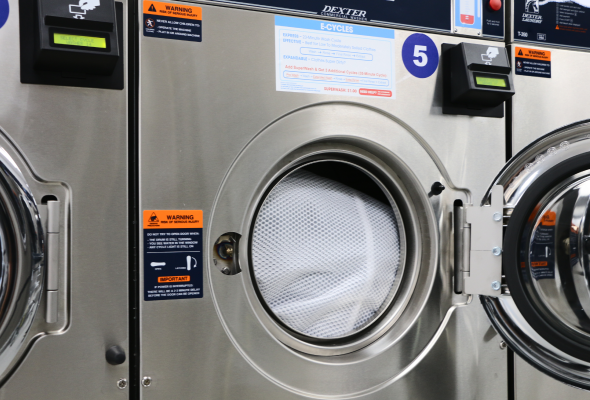 Hygienic
Our Dryers have Stainless Steel Drums. Stainless Steel does not have any pores, making it virtually impossible for dirt, bacteria, or viruses to settle in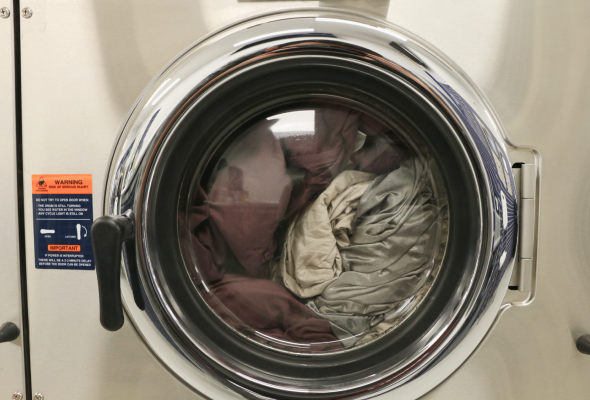 Full Cycle Dry
Take the guesswork out of drying. Swipe your laundry Card once and get enough time to dry most loads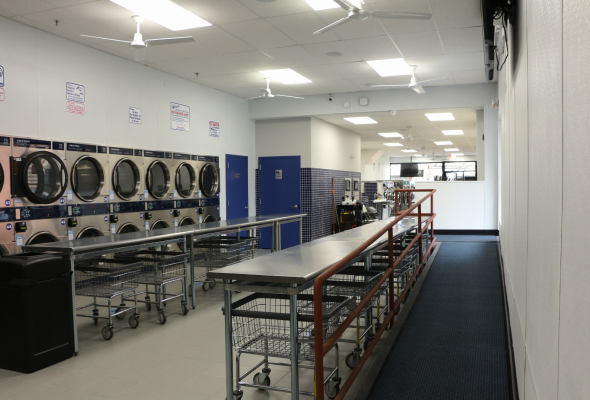 Extra Large Capacity
We have 28 Large and 8 Extra-Large Dryers available to handle your ggest laundry loads.